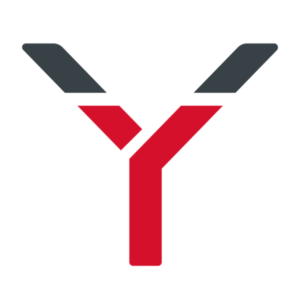 YUMAB GmbH
German companies
Summary
| | |
| --- | --- |
| Short Business Description | YUMAB is a provider of technologies, contract research, and R&D services for the development of therapeutic, fully human antibodies. |
General information
Company profile

YUMAB develops therapeutic antibodies for clients and partners using one of world's largest human antibody libraries (>10e11), patient derived libraries or immune libraries. YUMAB's integrated discovery and engineering platform offers highest success-rates to all types of antigens including "difficult" targets such as GPCRs, transporters or ion channels. YUMAB provides all technologies from target to optimized lead in one hand. Technologies include fast track in vitro antibody selection and screening (including on cell selection), antibody engineering (including superhumanization) and bioinformatic lead optimization. Newest achievement is the fast track COVID-19 program of YUMAB's spin-off CORAT Therapeutics from target to patient in 11 months.

Products & Services

1. Fast track discovery of fully human antibodies
2. Immune or patient derived libraries (also from transgenic animals)
3. Antibody lead development (IgG, Fab, scFv, bispecifics, CAR, ADC, …)
4. Antibody engineering (affinity, stability, manufacturability)
5. In silico lead optimization
6. Hybridoma sequencing
7. Humanization, Superhumanization
8. Contract research and development
9. Partnered development

References and export activities

3+ Mio funding for technology development and internal projects.
US subsidary YUMAB Inc.,
Spin-Out CORAT Therapeutics: COR-101 phase 1b finished

Target group

From biotech startup to large biopharma

Competitive advantages

One of world's largest human antibody libraries (>10e11).
Tailormade Antibodies.
Collaborative approach.
Modular Business Model/Terms.
Company information
| | |
| --- | --- |
| Company name | YUMAB GmbH |
| Street | Inhoffenstraße 7 |
| Zip code | 38124 |
| City | Braunschweig |
| Country | Deutschland |
| Internet / Website | |
Contact person
| | |
| --- | --- |
| Title | Mr |
| Name | Alexander Ehm |
| Position | Head of Global Business Development |
| Personal E-Mail | |
| Phone / Mobile | |
| Language | English, Deutsch |
PROJECTS
| | |
| --- | --- |
| Project List | GAB Singapur Malaysia 2023 Gesundheitswirtschaft |
| Projects WebSite | |