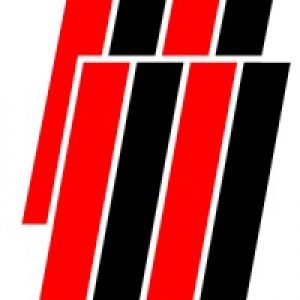 SIOS Messtechnik GmbH
German companies
Summary
| | |
| --- | --- |
| Short Business Description | Developer and manufacturer of precision metro-logical instrumentation. |
General information
Company profile

True to the slogan "Precision in Measurement" SIOS Meßtechnik GmbH develops and manufactures laser interferometric and other precision measuring instruments for calibration and nano metrology for the measurement of length, angle, vibration and straightness, mass, force and other measurands with highest resolution and low measurement uncertainty.

Thanks to the flexible manufacturing processe, SIOS Meßtechnik GmbH distinguishes itself as a globally active supplier and manufacturer of customized solutions for high-precision measuring and calibration devices for both science and industrial applications.

Products & Services

For 30 years, SIOS has offered high-quality standard sensors, customized product developments as well as individual OEM solutions. Main products are laser interferometers for measurements of displacement, angles, straightness, vibrations

The SIOS product portfolio:

Length Measurement Systems
Length and Angle Measurement Systems
Calibration Measurement Systems
Nanopositioning and Nanomeasuring Machine
Laser Vibrometer
Probes and Thickness Gauges
Stabilized HeNe Lasers
Climate Measuring Station

References and export activities

Our customers include renowned industrial companies as well as national metrological institutes all over the world.

Over 25 international partners represent SIOS in Europe, North America, Asia, Africa and Australia.

Target group

SIOS offers precision metrology for scientific institutes and research centers as well as for industrial applications in the fields of calibration, mechanical engineering, optics and semiconductor industry, medical technology, nano metrology and geoscience. SIOS measurement technology is used in quality control, calibration, fundamental research, traceable applications, metrological assemblies, vacuum and cleanroom and many more.

Competitive advantages

A major competitive advantage of SIOS lies in the flexible corporate structure and high vertical range of manufacture. All important production processes from mechanical manufacturing to optics and electronics are carried out in the company. SIOS stands for precision and highest quality – made in Germany.

Ideal Business Partners

Supplier of the precision measuing equipment for calibrations and measurements of CMM's, tooling machines, robots and stages.
Company information
| | |
| --- | --- |
| Company name | SIOS Messtechnik GmbH |
| Street | Am Vogelherd 46 |
| Zip code | 98693 |
| City | Ilmenau |
| Country | Deutschland |
| Internet / Website | |
Contact person
| | |
| --- | --- |
| Title | Dr. |
| Name | Denis Dontsov |
| Position | Managing Director |
| Personal E-Mail | |
| Phone / Mobile | |
| Language | English, Deutsch |
PROJECTS
| | |
| --- | --- |
| Project List | GAB Korea (Rep.) 2023 Robotik |
| Projects WebSite | |