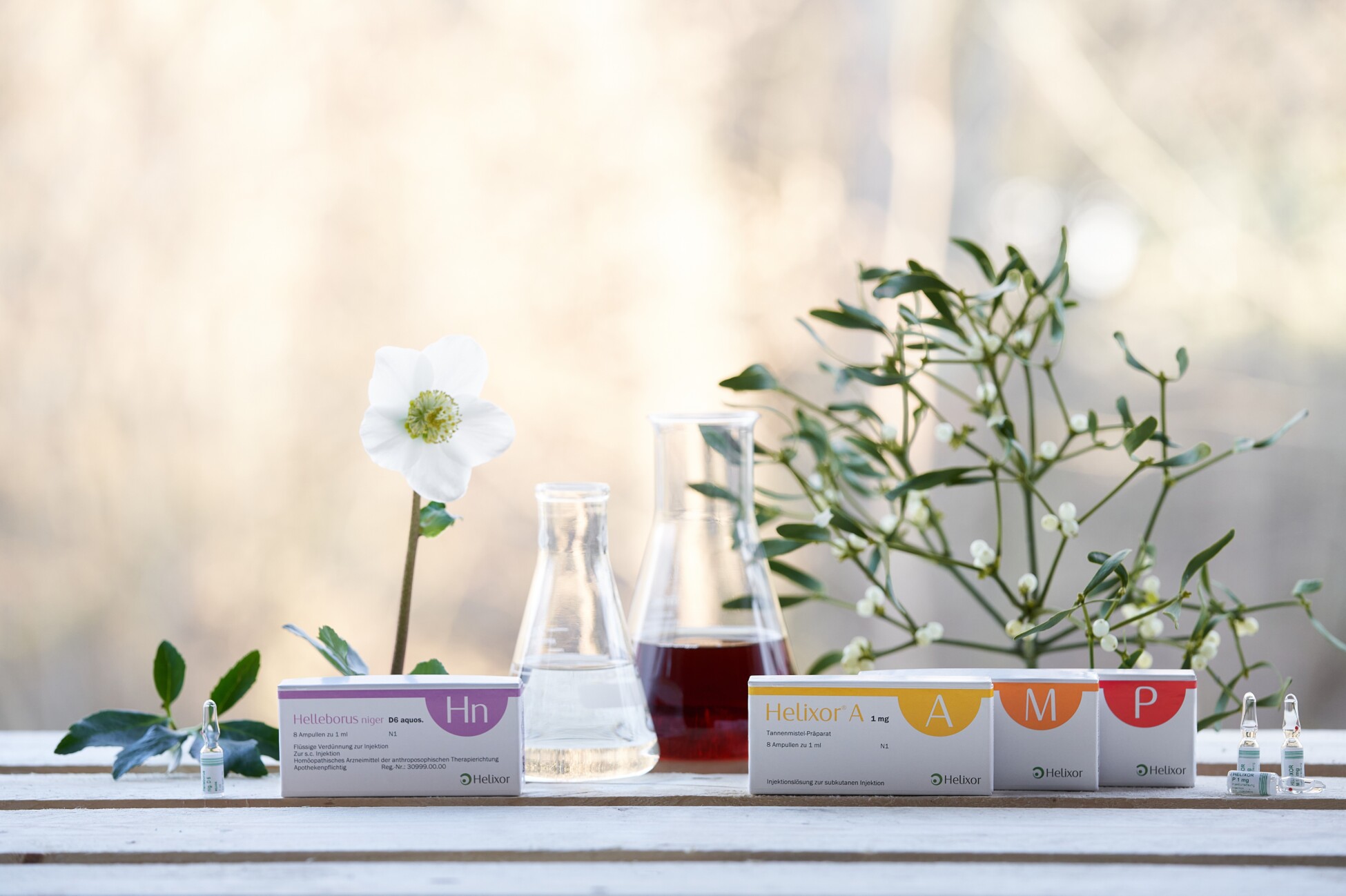 Helixor Heilmittel GmbH
German companies
Summary
| | |
| --- | --- |
| Short Business Description | Leading pharmaceutical company in the field of integrative oncology with a focus on the production of medicinal products using mistletoe and |
General information
Company profile

Working with nature und preserving it – Since 1975, Helixor has been a leading pharmaceutical company in the field of integrative oncology. Physicians, patients, and our partners in over 30 countries trust in our long-term therapy concepts. Being part of integrative oncology, our therapy concepts expand conventional oncology into a more relationship-oriented, holistic treatment with better therapeutic results. Our herbal therapies using mistletoe and Christmas rose are assigned special significance for improving cancer patients' vitality and quality of life. We are part of a non-profit foundation. Thus, for us, doing business sustainably means contributing to the common good at the same time. Continuous research, mindfulness towards people and nature, dedicated personal counseling, the highest quality standards – that is how we deliver on our key goal: Bringing life to life.

Products & Services

Helixor herbal therapies are produced by using natural extracts of mistletoe and Christmas Rose.
The majority of cancer patients today take advantage of the effects of mistletoe therapy to tolerate cancer treatment better and improve their quality of life. The therapy reduces fatigue syndrome (long-term exhaustion), stabilizes mood, improves sleep and thermoregulation (sensation of warmth), and strengthens the immune system. This way, patients can do more for themselves at any stage of the disease.
Cancer treatment is often accompanied by fear and anxiety. The Christmas rose (Helleborus niger) is
traditionally used for emotional instability, but also for inflammatory processes that cancer can cause. Helleborus niger helps patients find peace and stability in palliative tumor therapy.

References and export activities

Helixor® products are currently registered in 17 countries and sold in more than 70 countries worldwide. With our core markets in German-speaking countries, Canada, and Korea, plus partners in more than 30 countries, international sales now account for nearly 50 percent of our business. We manage the global availability of our therapies from our company site in Rosenfeld.

Target group

We are partner for integrative oncology. Thus, doctors, oncologists and natural practitioners as well as cancer patients and their relatives are not only clients but partners. Because together we serve one mission: improving the quality of life of cancer patients during and after their stressful disease and treatment.

Competitive advantages

We choose in-house manufacturing with a 100% control over the results. We harvest regional plants in each season of the year from the wild because they develop a quality in their natural habitat that cannot be replicated. Our extracts contain all seasonal development stages and ingredient ratios. Together with our unique swirling process and the absence of artificial additives, these are key elements for our superior quality.

Ideal Business Partners

A partnership with Helixor is more than a business relationship. We offer sales expertise, training sessions, launch event support, medical knowledge, marketing excellence and regulatory affairs competence. As our partner, you join us in improving the quality of life of cancer patients. Together, we serve one mission – helping cancer patients around the world.
Company information
| | |
| --- | --- |
| Company name | Helixor Heilmittel GmbH |
| Street | Fischermühle 1 |
| Zip code | 72348 |
| City | Rosenfeld |
| Country | Germany |
| Internet / Website | |
Contact person
| | |
| --- | --- |
| Title | Dr. |
| Name | Sebastian Stockerl |
| Position | Area Sales Manager Europe & Asia |
| Personal E-Mail | |
| Phone / Mobile | |
| Language | English, Deutsch |
PROJECTS
| | |
| --- | --- |
| Project List | GAB Singapur Malaysia 2023 Gesundheitswirtschaft |
| Projects WebSite | |