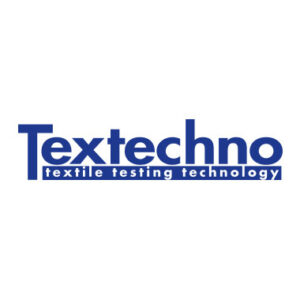 TEXTECHNO Herbert Stein GmbH & Co. KG
German companies
Summary
| | |
| --- | --- |
| Short Business Description | High-quality innovative testing instruments and systems for quality assurance along the textile production chain for fibres and yarns. |
General information
Company profile

Founded in 1949, Textechno looks back on a company history of more than 70 years, which is characterized by numerous innovations and patents. The family business is still privately owned. The Mönchengladbach site employs 60 people – 10 of them in design and development – and the subsidiary LENZING INSTRUMENTS in Austria employs 25 people. Located in one of the textile centers of Germany, the product portfolio includes testing equipment for the entire textile industry.

In the field of man-made fibres and filament yarns, Textechno is the global technology and market leader. Since 2004, we have been offering solutions for the natural fibre spinning industry, since 2010 in the area of high-strength and reinforcing materials or composites and since 2021 also for the recycling industry.

Products & Services

Testing equipment and complete laboratories from one source.
Man-made fibre industry: instruments for testing crimp, fineness, strength, friction and bending stiffness on single fibres.
Filament yarn industry: static and dynamic tests of strength and draw-force, shrinkage, crimp, evenness as well as friction, interlaces and imperfections.
Short-staple spinning: measurement of fibre length and strength – also on recycled fibres, colour, trash, micronaire and maturity; as well as on yarns strength, evenness, hairiness, hair length classification, fineness (also on slivers and rovings) and twist.
Testing equipment for composites: fiber/matrix adhesion, process properties of rovings and tapes.
Commercial testing service for all textile and reinforcement materials.

References and export activities

Textechno is present worldwide with sales representatives and service stations. Our customers include internationally renowned producers of man-made fibres and filament yarns (Acordis, Akzo, DuPont, Eastman, Enka, Honeywell, Hyosung, Indorama, Nilit, Oerlikon, Reliance, Rhodia, Teijin, Toray, Unifi), as well as numerous companies and institutes in the field of staple fibres (e.g., GIZA, INTI, Texas Tech University, USDA).

Target group

Production control and incoming quality inspection in the area of fibre and yarn testing. Application in man-made fibre spinning, short-fibre spinning mills (man-made, natural and recycled fibres), filament yarn spinning mills and texturing plants, companies in the field of recycling and composites.

Competitive advantages

The innovative and extremely reliable instruments offer a high degree of automation. Data transfer and network connectivity are generally supported. Textechno pursues in-house development and manufacturing "Made in Germany", and also offers complete turnkey laboratories including design, commissioning and training.

Ideal Business Partners

We would like to present our product portfolio and our philosophy as comprehensively as possible to existing and potential customers in Honduras and Guatemala. We would like to present our ideas for a future-oriented quality assurance and support interested parties with regard to process optimisation and product value.
Furthermore, we are looking for a representative for Central America.
Company information
| | |
| --- | --- |
| Company name | TEXTECHNO Herbert Stein GmbH & Co. KG |
| Street | Dohrweg 65 |
| Zip code | D-41066 |
| City | Mönchengladbach |
| Country | Germany |
| Internet / Website | |
Contact person
| | |
| --- | --- |
| Title | Mr |
| Name | Erich Ingelsberger |
| Position | Regional Sales Manager |
| Personal E-Mail | |
| Phone / Mobile | |
| Language | English, Deutsch |
PROJECTS
| | |
| --- | --- |
| Project List | LES Guatemala & Honduras 2023 Textilmaschinen & Zubehör |
| Projects WebSite | |