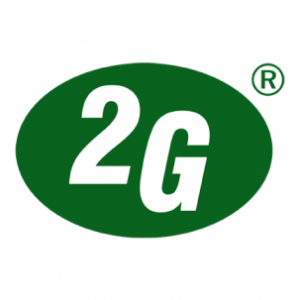 2G Energy AG
German companies
Summary
| | |
| --- | --- |
| Short Business Description | Leading international manufacturers of combined heat and power systems for the decentralized production of energy. |
General information
Company profile

2G Energy AG is one of the leading international manufacturers of combined heat and power plants (CHP) for the decentralized generation and supply of electricity and heat using CHP technology.

Products & Services

Our gas engine product portfolio between 20 kW and 4,500 kW electrical output operates with natural gas, biogas and other lean gases as well on pure and hydrogen rich gases. In the output range between 50 kW and 550 kW especially, 2G has its own combustion engine concepts with low fuel consumption, high availability and optimised maintenance requirements, as basis for the customers profitable long-term operation of the gas engine power plants supplied by 2G.

References and export activities

2G has successfully installed over 7,000 Cogeneration Plants in over 55 countries worldwide since 1995.

In addition to its headquarters with development and production in Heek, Germany, 2G is represented by its own subsidiaries in several European countries and North America.

Additionally, 2G maintains a large worldwide network of authorized local sales and service partners.

Target group

1) Identify local Partner(s) for the sales/service of our products with expertise of local gas engine/power market

2) Seek local System Integrators, EPC or Container packagers to localize our CHP-solutions for qualification as recognized local manufacturer/assembler of the 'Sustainable Energy Development Authority' (SEDA).

3) networking with clients, experts, authorities & institutions of the local Waste management and Power Industry

Competitive advantages

Satisfied customers all over the world confirm the quality, performance and reliability of our products and solutions. In addition to the design and manufacture of CHP plants, 2G offers comprehensive solutions from planning and installation to service and maintenance over the entire life cycle of the CHP plant.
Company information
| | |
| --- | --- |
| Company name | 2G Energy AG |
| Street | Benzstraße 3 |
| Zip code | 48619 |
| City | Heek |
| Country | Germany |
| Internet / Website | |
Contact person
| | |
| --- | --- |
| Title | Mr |
| Name | Alfred Buchner |
| Position | Global Business Development |
| Personal E-Mail | |
| Phone / Mobile | |
| Language | English, Deutsch |
PROJECTS
| | |
| --- | --- |
| Project List | GAB USA 2023 Smart City |
| Projects WebSite | |