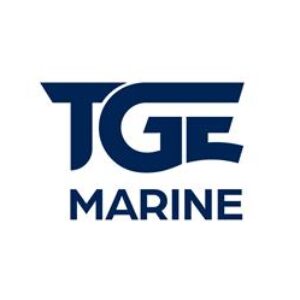 TGE Marine Gas Engineering GmbH
German companies
Summary
| | |
| --- | --- |
| Short Business Description | TGE is the leading EPCS solution provider, specialising in cargo gas handling systems and tanks for LPG, LEG, Ethane, NH3 and LNG carriers |
General information
Company profile

THE GAS EXPERTS – Innovations for Greener Shipping

TGE Marine is the leading liquefied gas systems' provider, specialising in the design and engineering of cargo handling systems and tanks for any type
of liquefied gas carriers, bunker ships and FSRUs.

TGE Marine furthermore works under EPCS agreements on liquefied fuel gas systems for LNG, NH3 and future fuels. The company has designed and
supplied more than 250 gas handling and storage systems for gas tankers, FSRUs and FPSOs in addition to fuel gas applications built at shipyards all
over the world.

TGE Marine's broad expertise in liquefied gas- and cryogenic systems is based on more than 40 years' of engineering experience in the marine industry.
With our pas-sion for innovation and our strategy that focuses on innovations for greener shipping we are supporting the industry with technical solutions
for a sustainable future, such as alternative fuels or CO2 transport for Carbon Capture and Storage (CCS) projects.

Products & Services

Fuel Gas Systems
Our portfolio of FGSs for all kinds of merchant vessels. With our track record incl. systems for all major engine makers and types we are the most experienced independent provider of FGSs worldwide
LPG/Ethylene Gas Carriers
We supply cargo handling systems and cargo tanks for LEG & LPG carriers with a track record of more than 250 gas tankers
LNG Carriers, Shuttle Tankers, Bunker Vessels
We have a track record for small LNG carriers & barges of 5-30,000 m³ capacity. With a significant no. of delivered cargo handling systems we are proud of our contri-bution to the growing fleet of LNG bunker vessels
FSRUs
We have developed small & medium scale LNG import solutions making the supply of gas attractive to midsize energy centres and remote gas consumers. Floating LNG storage systems can be used for monetizing 'stranded' gases on FPSOs as well as for FSRUs
CO2 Carriers
We are the first EPCS contractor in the world involved in a variety of FEED studies as new build projects

References and export activities

As a market leader for the handy size segment of LEG/LPG carriers TGE Marine has delivered more than 20 cargo systems and more than 400 cargo tanks. Clients in-cludes all major shipyards and ship owners involved in gas handling and transporta-tion. In the meantime TGE has delivered LNG fuel gas systems for all available types of duel fuel (DF) and has engines – 2-stroke, 4-sroke, high and low pressure.

Target group

As our LNG fuel gas systems can be used in any type of vessel they support any ship owner or charterer aiming to meet 2020 IMO requirements by using clean fuel. Our cryogenic expertise on liquefied gas cargo systems is used in a wide variety of gas carriers. The solutions for the LNG supply chains support traders, ship owner and charterers. The direct contractual partner for us is usually the building yard of the vessel.

Competitive advantages

40 years of experience and excellence in Gas form the basis for TGE Marine as the preferred partner for cryogenic system in the liquefied gas market. High expertise in engineering as well as a long time affiliation with the marine market combined with professional project execution and unmatched references are the competitive edge for TGE Marine Gas Engineering.

Ideal Business Partners

TGE Marine as a turn-key EPC solution provider for Maritime LNG installations is your ideal partner to work with for two main scope of deliveries, to know: Any LNG and NH3 fuel gas system development; and any Gas-Cargo Handling System from LNG to LPG, LEG, Ethane, CO2, NH3 and more.
Company information
| | |
| --- | --- |
| Company name | TGE Marine Gas Engineering GmbH |
| Street | Mildred-Scheel-Str. 1 |
| Zip code | 53175 |
| City | Bonn |
| Country | Germany |
| Internet / Website | |
Contact person
| | |
| --- | --- |
| Title | Mr |
| Name | Sjoerd de Bruin |
| Position | General Manager Sales, Marketing & Business Intelligence |
| Personal E-Mail | |
| Phone / Mobile | |
| Language | English, Deutsch |
PROJECTS
| | |
| --- | --- |
| Project List | GAB Japan 2022 Maritim |
| Projects WebSite | |