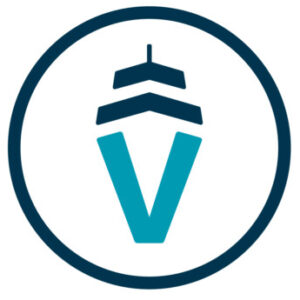 naValue GmbH
German companies
Summary
| | |
| --- | --- |
| Short Business Description | naValue GmbH provides Custom Ferry Design and Consultancy services in shipbuilding and conversion projects |
General information
Company profile

We believe that shipowners need exactly the right vessel to fulfill their business objectives. Our corporate culture is based on long-term thinking.

naValue GmbH provides Custom Ferry Design and Consultancy services at all stages of shipbuilding and conversion projects – from first concept to delivery and beyond. To lead the energy transition in the maritime sector, naValue GmbH specifically focuses on green-shipping competence in the areas of hydrodynamics, alternative propulsion systems & fuels, electrical engineering, interior design and lightweight construction.

naValue GmbH was established by three senior managers who previously held positions in ship design and project management. Today, the company employs eight shipyard-experienced engineers with a combined total of over 150 years of diverse service in the industry, onshore and at sea.

Products & Services

Our scope of services includes all essential elements of ship design and related consultancy services.

Ship Design
 Design brief, statement of requirements
 General arrangements
 CFD-based hull form development
 Hydrodynamic optimization
 EEDI/EEXI evaluations
 Optimization of operating profiles
 Propulsion & fuel concepts
 Weight & stability
 Terminal fits & cargo operations
 Interior design & onboard logistics
 Machinery, electrical & systems design
 Safe return to port
 Technical specifications
 3D visualizations & renderings

Consultancy
 Project & contract management
 Management of tender processes
 Assessments of shipyards
 Technical and commercial assessment of bids
 Monitoring, assessing and reporting of project status
 Basic design monitoring & coordination
 Technical & commercial management support for shipyards

References and export activities

Renowned shipping companies and shipyards around the globe rely on the capabilities of naValue. Clients in Australia, Europe and North Amerika. Customer base includes medium-sized companies as well as market leaders like DFDS and British Columbia Ferries. Successfully won European ship design tenders (inter alia Caledonian Maritime Assets Ltd. – decarbonisation of ferry network, HADAG – emission free public transport).

Target group

Ship owners, ship operators and shipbuilders, preferably engaged in the operation or construction of ferries.

Competitive advantages

Industrial experience has intensively sharpened our quality awareness. Designing ships at a shipyard means facing the consequences of one's actions within the same company. In this environment, drawings and specifications are not just theoretical documents but must lead to a technically functioning, buildable and economical product. With this understanding we also develop products for our clients as a sipd design company.

Ideal Business Partners

The ideal business partner is involved in ferry shipping and requires support for a fleet renewal programme. He is looking for innovative, bespoke and efficient solutions for safe, future proof and sustainable operations and he would like the entire development process to be well-structured and managed by proven, experienced experts.
Company information
| | |
| --- | --- |
| Company name | naValue GmbH |
| Street | Lise-Meitner-Str. 2 |
| Zip code | 24941 |
| City | Flensburg |
| Country | Germany |
| Internet / Website | |
Contact person
| | |
| --- | --- |
| Title | Mr |
| Name | Thomas Ritte |
| Position | Managing Director |
| Personal E-Mail | |
| Phone / Mobile | |
| Language | English, Deutsch |
PROJECTS
| | |
| --- | --- |
| Project List | LES Griechenland 2023 Maritime Wirtschaft und Schiffbau |
| Projects WebSite | |