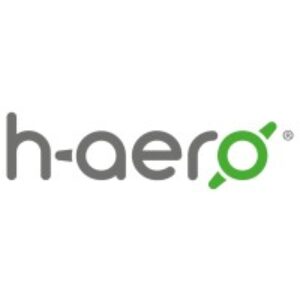 Hybrid-Airplane Technologies GmbH
German companies
Summary
| | |
| --- | --- |
| Short Business Description | A new way to fly! Sustainable, ecological and dynamic – this is what the h-aero® product family from HAT GmbH Baden-Baden stands for. |
General information
Company profile

Hybrid-Airplane Technologies GmbH was founded in Baden-Baden (2016) as a result of 20 years leading research and development by the University of Stuttgart, DLR, NASA-Caltech in the field of aerospace engineering and solar research.
HAT GmbH develops, operates, sells and rents out a sustainable carrier system: the h-aero® is a hybrid aircraft, that for the first time combines the known physical principles of flight (aeroplane, helicopter, balloon) and minimizes energy consumption by combining static and dynamic lift. The universal aircraft that has been created in this way functions as a carrier of payloads and as a reusable airborne data collector that does not pollute the air, nor our orbit.
This also impressed the Solar Impulse foundation and honored HAT GmbH with the solar efficient label.

Products & Services

The h-aero® family consists out of 4 different aircrafts:
Zero, zero+, one and kite.
They vary in size, flight duration and payload.
h-aero® zero was especially developed for semi-professionals, whereas the models zero+, one and kite are only for professional use.
Due to their unique technology and comprehensive certification, our aircrafts are ideally suited for a wide range of applications.
Such as observation and monitoring of nature reserves, airborne surveillance of industrial installations, traffic observation from bird's-eye view, hovering flights during events and many more. The purpose of every UAV is to collect data from air, therefore HAT GmbH provides specific sensors and technology for each use-case.
Furthermore HAT GmbH also offers the collection of different kinds of data, such as urban or forestry surveying.
More information:
https://h-aero.com/en/products/zero

References and export activities

H-aero® has already been used in lots of different projects including:
to monitor a tunnel repair (Deutsche Bahn, Hochtief and Züblin)
as an airport observation device, especially nighttimes (Jeppesen GmbH)
to inspect ancient buildings (Fraunhofer institute)
to perform R&D and Marketing related to 5G, IoT and autonomy (Vodafone)
for a living species analysis (Bats) in front of wind turbines (University of Tübingen)

Target group

The h-aero® family is used by companies, universities, academic institutions, cities, airports and many more. From earth observation to live broadcasting of events, h-aero® flight systems are used in many areas.

Competitive advantages

All products of the h-aero® family carry a higher payload per cubic meter of helium gas than other flying objects. This lightweight design makes it possible to develop the world's smallest flying LTA systems. Moreover h-aero® is authorized, due to its safety, to be used for flights above people e.g. during events. Its mission duration of 400 minutes, which can be significantly extended with solar cells, is unique.

Ideal Business Partners

The above mentioned target groups, that have need in monitoring, digitization, delivery, data collection, airborne surveillance, aerial-surveys, hovering-flights (also above people) and much more. We are also looking for potential future investors.
Company information
| | |
| --- | --- |
| Company name | Hybrid-Airplane Technologies GmbH |
| Street | Lichtentalerstr. 14 |
| Zip code | 76530 |
| City | Baden-Baden |
| Country | Germany |
| Internet / Website | |
Contact person
| | |
| --- | --- |
| Name | Csaba Singer |
| Position | CEO / CTO / Co-Founder |
| Personal E-Mail | |
| Phone / Mobile | |
| Language | English, Deutsch |
PROJECTS
| | |
| --- | --- |
| Project List | GAB China 2022 Luftfahrt, MEK Äthiopien/Kenia 2022 Luftfahrt |
| Projects WebSite | |