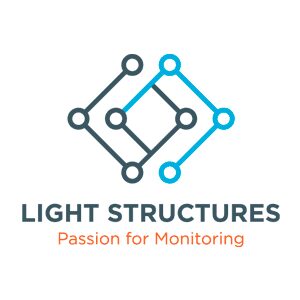 Light Structures GmbH
German companies
Summary
| | |
| --- | --- |
| Short Business Description | Provider of fiber optic hull stress and other structure monitoring systems for the shipping and oil & gas markets. |
General information
Company profile

Light Structures GmbH was founded in 2021 as the German entity of Light Structures AS, a spin-off from the Norwegian Research Establishment and now established as the leading provider of turnkey structural health / condition monitoring systems for stress and fatigue monitoring based on Fiber Bragg Grating (FBG) technology.

Light Structures leverages its passion for monitoring to deliver custom solutions based on its SENSFIB(TM) portfolio for the qualification of uncertainties in relation to ship and maritime asset design, safety and operations.
Light Structures strives to enhance the German entity for maritime customers, operations, after sales support, with special focus to build up the German/Japanese maritime cooperation.
SENSFIB(TM) solutions are offered through a dedicated network of partners and agents worldwide.

Products & Services

Light Structures is a turn-key system provider for structural health/condition monitoring systems for maritime assets.
The tailored-to-request systems, SENSFIB(TM), are built up by Fiber Bragg Grating (FBG) technology and consists of proprietary S/W, Analysis, Strain-, Accelerometer-,
Temp.-Sensors and GUI solutions.

The systems installed on vessels or any maritime asset are meant to give potential advisory on-board, long-term
data storage on-board and data transfer, data managemen for on-shore analysis.

SENSFIB(TM) is meant to be integrated into maritime automation systems. It provides high quality, real-time structural data to support tankers, autonomous vessels, wind assisted propulsion, digital twins. Just to name few use cases.
SENSFIB(TM) is designed to meet all major Class certifications and notations.

Light Structures offers full technical information, in-house…

References and export activities

More than 300 SENSFIB(TM) systems have been installed globally for various use cases, vessels and customers.
Installations and vessel operations are recorded in the Americas, Europe, Middle East, Africa, East and South-East Asia and Australia.

Target group

For commercial maritime assets, vessel installations: Shipyards, Shipowners, Ship-manager, -operators.

For Research maritime vessels and Agency works:
ClassNK, JAMSTEC and other general maritime related associations.

Competitive advantages

* Light Structures focusses on maritime market.
* The turn-key SENSFIB(TM) systems are tailored to your request.
* Light Structures can real-time measure multiple structures or hot-spots, including steel, alu, FRP/GRP.
* The Fiber optic systems are intrinsically safe and obtained ATEX, IECEx relevant certificates.
* The systems do not need re-calibrations or demanded maintenance works on-board.

Ideal Business Partners

Structural and fleet experts within:
fleet asset management, ship design, naval architecture, superintendency, shipbuilding.
As well as experts within:
regulatory bodies, research institutes.
Company information
| | |
| --- | --- |
| Company name | Light Structures GmbH |
| Street | Egerländerweg 38 |
| Zip code | 74523 |
| City | Schwäbisch Hall |
| Country | Germany |
| Internet / Website | |
Contact person
| | |
| --- | --- |
| Title | Mr |
| Name | Götz Vogelmann |
| Position | Managing Director |
| Personal E-Mail | |
| Phone / Mobile | |
| Language | English, Deutsch |
PROJECTS
| | |
| --- | --- |
| Project List | GAB Japan 2022 Maritim |
| Projects WebSite | |