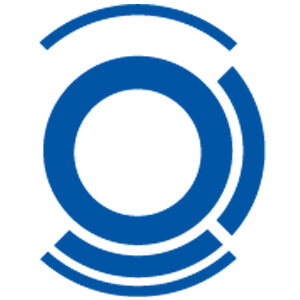 Kalypso Media Group GmbH
German companies
Summary
| | |
| --- | --- |
| Short Business Description | Kalypso Media Group is a privately owned, global developer and publisher of interactive entertainment software for PC and console platforms. |
General information
Company profile

The Kalypso Media Group is a privately owned, global, independent developer and publisher of interactive entertainment software with more than 200 employees worldwide, operating from a total of ten offices across Germany, the United Kingdom, France, Japan and the United States.

Kalypso Media has also established a digital-first label called "Kasedo Games" and enjoys very strong global digital distribution through its Kalypso Media Digital subsidiary.

Furthermore, the group owns four development studios – Realmforge Studios, Claymore Game Studios, Gaming Minds Studios, and Nine World Studios – to secure a constant supply of high quality games, and works with multiple leading independent developers. With the acquisition of a majority stake in the French Bulwark Studios by Kasedo Games and the new foundation of Nine Worlds Studios in 2021, Kalypso Media now unites a total of 5 development studios in the group of companies.

Products & Services

Kalypso Media's IP portfolio includes the full rights to the Tropico series, Commandos, Port Royale, Dungeons, Sudden Strike, Railway Empire, and others. Kalypso Media's recent releases are Commandos 2 – HD Remaster and Praetorians – HD Remaster, Railway Empire – Nintendo Switch™ Edition, Dungeons 3 – Complete Collection, Railway Empire – Complete Collection, Port Royale 4, Tropico 6 – Nintendo Switch™ Edition, Commandos 2 – HD Remaster for Nintendo Switch™, Spacebase Startopia, and Disciples: Liberation, and Matchpoint – Tennis Championships and Tortuga – A Pirate's Tale. Upcoming releases are Railway Empire 2, Dungeons 4 and The Inquisitor. Kasedo Games' recent releases include Filament, console versions of Warhammer 40,000: Mechanicus, City of Gangsters, Recipe for Desaster, and IXION.

References and export activities

More than 60 games have been released between 2006 and 2023. We distribute our games worldwide. The most important territories for us are US, Germany, United Kingdom, Japan and several EU countries.

Target group

The vast majority of Kalypso Medias customers are into strategy and simulation games and pre-dominately male. The age of our target group is between 18 and 49+. It depends on the game itself.

Competitive advantages

Kalypso Media Group are one of the biggest game developers and publishers in Germany that is privately owned, global active.

Ideal Business Partners

We are looking for potential business partners to further increase our sales and connect with digital and/or retail partners.
Company information
| | |
| --- | --- |
| Company name | Kalypso Media Group GmbH |
| Street | Wilhelm-Leuschner-Strasse 11-13 |
| Zip code | 67547 |
| City | Worms |
| Country | Germany |
| Internet / Website | |
Contact person
| | |
| --- | --- |
| Title | Mr |
| Name | Marco Nier |
| Position | Head of Marketing & PR |
| Personal E-Mail | |
| Language | English, Deutsch |
PROJECTS
| | |
| --- | --- |
| Project List | GAB USA 2023 Gaming-Industrie |
| Projects WebSite | |