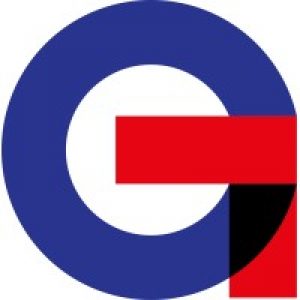 Grandperspective GmbH
German companies
Summary
| | |
| --- | --- |
| Short Business Description | Developer of an industrial warning solution designed for the detection and specific warning of dangerous gas leaks in the chemical industry. |
General information
Company profile

Grandperspective sees itself as solution provider for the early warning of gas emissions. The company was founded in 2018 by René Braun, Peter Maas and Alexander Herrmann. The founding team has more than 25 years of collective experience in the development and application of remote sensing technology. Today we count 20 employees.

Products & Services

The scanfeld™ early warning system combines innovative sensors with intelligent software for the world's first remote monitoring of chemical plants. FTIR spectroscopy identifies hundreds of different gases from a distance of up to several kilometers. With just a few scanfeld™ sensor units, even large areas, warehouses and production facilities can be monitored in this way. Gas leaks are quickly detected and the formation of dangerous gas clouds is tracked, measured and visualized in real time. With the integration into the control room DCS and the intuitive map display of danger zones and source locations, we ensure safety in prevention and damage limitation in case of gas leaks.

References and export activities

Installation of an early warning system for ammonia at OCI Nitrogen B.V., Chemelot Chemical Park, the Netherlands.

https://www.grandperspective.de/de/anwendungsfelder/chemische-industrie/

Target group

Our customers are in the chemical industry, the ammonia industry, the fertilizer industry and the petrochemical industry.

We offer our customers on-site temporary pilot installations of our solution and are looking for project partners for business initiation.

Competitive advantages

Grandperspective offers the scanfield, the world's first early warning solution for hazardous gases that covers entire chemical plants. Based on our optical sensor units that identify hundreds of chemicals from the great distances of several kilometers, we visualize and localize hazardous gas clouds.
Company information
| | |
| --- | --- |
| Company name | Grandperspective GmbH |
| Street | Leuschnerdamm 13 |
| Zip code | 10999 |
| City | Berlin |
| Country | Germany |
| Internet / Website | |
Contact person
| | |
| --- | --- |
| Title | Mr |
| Name | René Braun |
| Position | CEO |
| Personal E-Mail | |
| Phone / Mobile | |
| Language | English, Deutsch |
PROJECTS
| | |
| --- | --- |
| Project List | GAB Israel 2021 Photonik |
| Projects WebSite | |