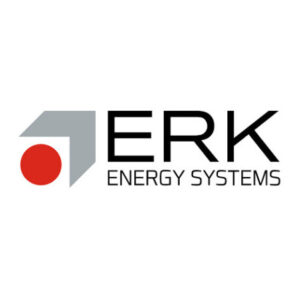 ERK Eckrohrkessel GmbH
German companies
Summary
| | |
| --- | --- |
| Short Business Description | Technology provider and boiler manufacturer in the field of renewable fuels. |
General information
Company profile

Eckrohrkessel GmbH has evolved from an engineering office founded in Berlin over 85 years ago. ERK Eckrohrkessel GmbH grants licenses manufacturers and plant constructors worldwide to manufacture the corner tube boiler system, and these license and know-how contracts can be extended to include firing technology (FBC, TwinFluid, grate firing and gas generation). The company also provides engineering services in CSP and general thermal power engineering.

Products & Services

Biomass boiler systems, waste incineration plants and plant preliminary design (combustion and gasification):
-Combustion and gas generation technology
-Heat exchangers for geothermal plants
-Boiler systems for multiple fuels, these can be mixtures of fossil and renewable fuels e.g. coal with biomass
-Waste heat recovery systems (these are non-renewable but fall within the scope of energy efficiency)

References and export activities

We mainly offer our boiler technology in the licensing business. Supporting the production of industrial boilers by training engineers and by boiler design. Know-how transfer to the following previous partner countries:
Poland, Czech Republic, Netherlands, France, Italy, Switzerland, Serbia, Turkey, Iran, Jordan, Pakistan, India, Thailand, China, Singapore, Japan, Korea, Malaysia, Indonesia, Philippines, Australia, Brazil …

Target group

Long-term cooperation in the field of combustion systems, boiler plants, biomass, waste and waste heat.

Competitive advantages

We are the only company in the world that offers boiler technology under license. We already have over 650 industrial boiler references in Japan (mostly waste incineration plants). We have experience with all fuels and many fuel mixtures, even patented designs. Our worldwide licensing network (currently 36) provides worldwide learning and cooperation opportunities. Our boiler plant features are: low cost, fast start-up …

Ideal Business Partners

Boiler manufacturer with manufacturing experience, open to innovative solutions.
Boiler operator, open to plant optimization.
Planners with planning activities in the field of thermal biomass and waste utilization as well as geothermal energy.
Project developer in the field of thermal biomass and waste utilization as well as geothermal energy.
Company information
| | |
| --- | --- |
| Company name | ERK Eckrohrkessel GmbH |
| Street | Radickestraße 48 |
| Zip code | 12489 |
| City | Berlin |
| Country | Germany |
| Internet / Website | |
Contact person
| | |
| --- | --- |
| Title | Mr |
| Name | Alexis Hellwig |
| Position | Commercial Director |
| Personal E-Mail | |
| Phone / Mobile | |
| Language | English, Deutsch |
PROJECTS
| | |
| --- | --- |
| Project List | GAB Thailand 2023 Abfallwirtschaft |
| Projects WebSite | |