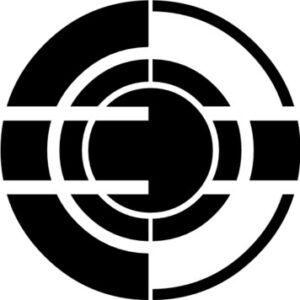 Egosoft GmbH
German companies
Summary
| | |
| --- | --- |
| Short Business Description | We're the creators of the popular "X" space simulation game series. |
General information
Company profile

EGOSOFT, founded in 1988, is one of Germany's leading game developers. Its team of industry veterans and dedicated game enthusiasts entered the international stage with the widely-acclaimed X-Beyond the Frontier space simulation game in 1999. EGOSOFT is now exclusively dedicated to setting new standards in the space game genre and continuing to improve the gameplay experience for fans of the X Universe.
Currently, the approximately 35-person team at EGOSOFT is working on its latest game, X4: Foundations, was released for PC in 2018 and has been improved and updated frequently ever since.

Products & Services

EGOSOFT develops and publishes its own computer game products, the games of the X series. It's a series of space simulation sandbox games, played as action games from a first-person perspective in a living breathing universe, with TRADE FIGHT BUILD THINK as the common tag-line. The X series games are unique in their depth, simulating an entire universe of NPC ships and stations, forming a realistic economy. Each game consists of a huge universe, simulated from the bottom up. Hundreds of stations, and thousands of ships, trade goods among themselves. Prices change based on supply and demand; resources are mined and processed in several stages. This economy is linked directly to the simulation of major conflicts in a universe with dynamically-acting factions. Every player decision can dramatically change the future of the game universe.

References and export activities

Fifteen titles (full-price games and expansions combined) have been released in our in-house X game series between 1999 and 2022. We distribute our games worldwide, mainly through digital distribution channels such as Steam. The most important markets for the X series are the US and Germany.

Target group

The vast majority of players in the X series are male. There is a wide spread in age. It can be said that the games of the X series appeal to a slightly older target group, in comparison to other PC games, due to their attention to detail and their complexity. The largest group is likely to be between 25-40 years old.

Competitive advantages

We are the oldest German computer game development studio still in existence that is 100% independent. As a result, we can make our own decisions and work towards our own goals. We feel this is a great asset.

Ideal Business Partners

We expect potential business partners in our field to have a deep understanding of the games industry and to be able to go the extra mile to in return work on a fascinating science fiction series of games.
Company information
| | |
| --- | --- |
| Company name | Egosoft GmbH |
| Street | Heidestr. 4 |
| Zip code | 52146 |
| City | Würselen |
| Country | Germany |
| Internet / Website | |
Contact person
| | |
| --- | --- |
| Title | Mr |
| Name | Gregory Wintgens |
| Position | Head of Marketing |
| Personal E-Mail | |
| Language | English, Deutsch |
PROJECTS
| | |
| --- | --- |
| Project List | GAB USA 2023 Gaming-Industrie |
| Projects WebSite | |