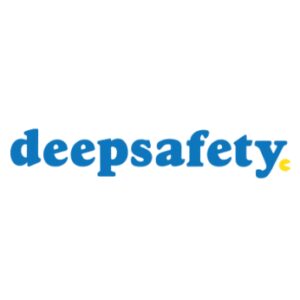 Deep Safety GmbH
German companies
Summary
| | |
| --- | --- |
| Short Business Description | Deep Safety develops a FAST, SAFE and CERTIFIABLE Perception AI for autonomous systems. We are pioneers for functional safety in AI solutions |
General information
Company profile

Deep Safety is a young technology startup founded in early 2019 by an experienced team of experts from the automotive industry which has already developed several autonomous cars for operation on public streets.
There are currently 10 engineers working on the future of autonomous driving at the intersection of Autonomous Driving, Deep Learning and Functional Safety. 
Our mission is to develop a real, safe and certifiable perception AI. With our patented technology we have the key to unlock the huge market of Autonomous Driving.

Products & Services

Better AI is a perception system with advanced capabilities and safety features which are necessary for urban driving.
 – On the object level, Better AI predicts 3D bounding boxes and instance segments with additional information about object class, awareness, action and indications.
 – On the behavior level, Better AI predicts trajectories and, for advanced safety, residual risk.
 – For functional safety, Better AI detects bounding boxes and instance segments for edge cases with respect to all the advanced capabilities.

References and export activities

Initially funded by Cimexia and IBB, we're currently in the ongoing technology development phase. 
We're part of two automotive R&D projects (SafeWahr, AI4CCAM), where we have the technical leadership for developing a situational safety monitor and predictions for autonomous systems. We're part of the SAFE AI association in Berlin founded in 2022.
A technology feasibility demonstration in a Tesla car is planned for July 2022.

Target group

Our solution will be interesting for OEMs, vision sensor suppliers and Tier-1's who are developing Autonomous Driving Systems.
Additionally, investors who are active in mobility topics will experience new insights.
Regulators for safety aspects of ADS can benefit from our safety proposal for perception AI systems.

Competitive advantages

1. Functional SAFE
We built the only perception AI which reliably detects edge cases and calculates dynamic Automotive Safety Integrity Level (ASIL). 
2. CERTIFIABLE
We have the safest perception AI ever which allows certification based on today's safety standards.
3. FAST
Our technology runs already with 15 fps on a mobile phone.

Ideal Business Partners

We are looking for validation partners, e.g. vision sensor suppliers, OEMs or Tier-1 for ADS control units.
We are also looking for potential investors for our Series-A round.
Company information
| | |
| --- | --- |
| Company name | Deep Safety GmbH |
| Street | Rheinstr. 46 |
| Zip code | 12161 |
| City | Berlin |
| Country | Germany |
| Internet / Website | |
Contact person
| | |
| --- | --- |
| Title | Mr |
| Name | Sven Fülster |
| Position | CEO |
| Personal E-Mail | |
| Phone / Mobile | |
| Language | English, Deutsch |
PROJECTS
| | |
| --- | --- |
| Project List | GAB USA 2022 Autonomes Fahren |
| Projects WebSite | |