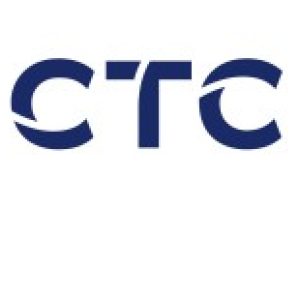 Composite Technology Center / CTC GmbH (An AIRBUS Company)
German companies
Summary
| | |
| --- | --- |
| Short Business Description | The Composite Technology Center / CTC GmbH (An AIRBUS Company) is a leading lightweight technology and innovation center in Europe, especially for the aerospace sector! |
General information
Company profile

The Composite Technology Center / CTC GmbH, based in Stade, is a 100% subsidiary of Airbus. At its core, the CTC develops innovative technologies for the industrial and automated processing of composites, especially CFRP. The focus is thus on application-oriented research for primary aircraft structures. However, CTC also develops technologies and holistic solutions for other industries within the scope of development and consulting projects. The focus is always on the satisfaction of our customers through the realization of the highest quality in compliance with aviation requirements.

Products & Services

The core competencies of the CTC are distributed over the four business fields "Innovation", "Solution", "Production" & "Education" and lie particularly in the areas:

– Composite product design and analysis

– Research and development projects for fibre composite and lightweight technologies

– Development, introduction and operation of highly automated production systems

– Consulting and series support for composite production

– Process recording, analysis and optimization

– Production of single and serial parts in aviation quality

– Training & Education in the field of composites and related technologies.

References and export activities

CTC is active worldwide in the field of lightweight solutions and technologies, especially with development services.

Target group

CTC's target group are OEM and supplier of the mobility and industrial sector which are interested in holistic, smart and sustainable lightweight solutions as well as technologies.

Competitive advantages

CTC is a leading lightweight technology and innovation center in Europe, especially for the aerospace sector!

Ideal Business Partners

– OEM
– ODM
– Supplier
– Engineering service provider
– Companies with a need for innovation
– Companies with a need for professional training
with a focus on lightweight technologies and composites in aerospace, automotive, transportation, railway, shipbuilding, wind power, machinery and plant engineering sector.
Company information
| | |
| --- | --- |
| Company name | Composite Technology Center / CTC GmbH (An AIRBUS Company) |
| Street | Airbus-Strasse 1 |
| Zip code | 21684 |
| City | Stade |
| Country | Germany |
| Internet / Website | |
Contact person
| | |
| --- | --- |
| Title | Mr |
| Name | Marc Fette |
| Position | CEO |
| Personal E-Mail | |
| Phone / Mobile | |
| Language | English, Deutsch |