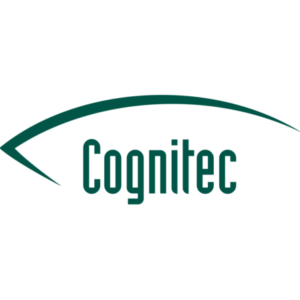 Cognitec Systems
German companies
Summary
| | |
| --- | --- |
| Short Business Description | Expert in biometric technologies and developer of facial recognition systems. |
General information
Company profile

Cognitec is the only company worldwide that has worked exclusively on face recognition technology since its inception in 2002. Experiencing steady growth at business locations in Dresden, Boston and Sydney, the company is proud to maintain a market-leading position within the industry, and to uphold the trust it has gained as a reliable provider of biometric technologies. Independent evaluation tests continue to prove the outstanding performance of our FaceVACS® software. Cognitec's portfolio includes products for facial image database search, recorded video investigation, real-time video screening and people analytics, border control, and biometric photo capturing. Corporate headquarters are located in Dresden, Germany; other offices in Rockland, MA, USA and Sydney, Australia.

Products & Services

FaceVACS-DBScan ID compares images from different sources to those stored in multi-million image databases; FaceVACS-DBScan LE combines database search technology with recorded video inspection tools for a multitude of investigation use cases; FaceVACS-VideoScan performs real-time identity checks to find known persons and alert the appropriate staff, while performing anonymous face recognition to count individuals, analyze demographics and track people flow; FaceVACS-Entry VS combines hardware for image acquisition with software for verification processes, and is ready for integration into eGates; FaceVACS-Entry CS quickly captures ISO-compliant facial images during border crossing and various ID issuance processes.

References and export activities

Cognitec has partnered with more than 400 clients, value-added resellers and system integrators in 50+ countries, including:
– more than 20 drivers' license authorities (DMVs) in Australia, Canada and the USA
– passport and visa issuing authorities in Australia, Europe and South-East Asia
– law enforcement agencies in Australia, Europe, South-East Asia and the USA
– border control authorities in Africa, Australia, Europe, and

Target group

The majority of product deployments serve government and general security applications, others enable service-based/commercial use cases:
– ID management
– law enforcement
– video security (airports, casinos, stadiums)
– border control
– physical access control (security, facility operators)
– login processes for PCs, phones and banking machines
– analyzing people flow and customer demographics (age, gender)

Competitive advantages

With a focus on face recognition technology for two decades, Cognitec is proud to maintain a stable, leading position in the industry.Our research and development team in Germany uses state-of-the-art machine learning techniques and deep learning principles to achieve continuous advancement of the various algorithms contained in our core technology. Our clients rely on collaborative customer service and high competence.

Ideal Business Partners

We work with value added resellers, integrators and end customers in the above mentioned government sectors, industries and verticals. We bring long-standing experience in working with government agencies to large-scale ID management and border control projects.
Company information
| | |
| --- | --- |
| Company name | Cognitec Systems |
| Street | Grossenhainer Str. 101, Tower B |
| Zip code | 01127 |
| City | Dresden |
| Country | Germany |
| Internet / Website | |
Contact person
| | |
| --- | --- |
| Title | Ms |
| Name | Elke Oberg |
| Position | Marketing Manager |
| Personal E-Mail | |
| Phone / Mobile | |
| Language | English, Deutsch |
PROJECTS
| | |
| --- | --- |
| Project List | GAB Griechenland 2022 Zivile Sicherheitstechnologien |
| Projects WebSite | |