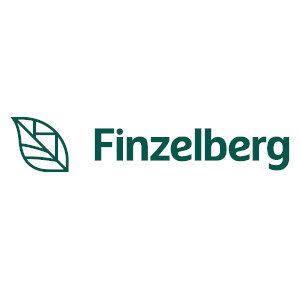 Finzelberg GmbH & Co.KG
German companies
Summary
| | |
| --- | --- |
| Short Business Description | Leading manufacturer of active botanical extracts and service provider for finished product solutions. |
General information
Company profile

Finzelberg has been extracting the efficacy from botanicals and making it available since 1875. Together with our customers in the pharmaceutical and dietary supplement industries, we develop, optimize, and offer safe and efficacious botanical products.

Products & Services

Finzelberg offers a broad portfolio of premium botanical extracts for herbal medicinal products and dietary supplements – from classic extracts for tablets and capsules to a spectrum of modern dosage forms. Every one of our offerings is of proven quality, bolstered by independent certifications. What sets us further apart is our entire network's dedication to our customers' needs and the quality of our extracts.

References and export activities

As global supplier of active botanical extracts for pharmaceuticals and dietary supplements, we take responsibility in contributing to a climate neutral world. To achieve this, we set ourselves ambitious climate protection goals to fulfil our long-term sustainability strategy.

Target group

Finzelberg manufactures bioactive botanical extracts for the pharmaceutical, dietary supplements and food industry worldwide.

Competitive advantages

At Finzelberg, we uphold the highest standards, from procurement to final extract – from product development through the entire value chain. To start, we ensure consistently safe supply of raw materials by maintaining close, long-standing relationships with our suppliers in their country of origin. Our responsibility to our customers, and their customers, is paramount.
Finzelberg – DELIVERING BOTANICAL EFFICACY.

Ideal Business Partners

With scientific methods, the power of plants and a long-term mindset, we deliver what our customers need to be successful in the marketplace. Our customers are large scale, scientific research driven and quality oriented companies in the pharmaceutical, dietary supplements and food industry worldwide.
Company information
| | |
| --- | --- |
| Company name | Finzelberg GmbH & Co.KG |
| Street | Koblenzer Strasse 48-56 |
| Zip code | 56626 |
| City | Andernach |
| Country | Germany |
| Internet / Website | |
Contact person
| | |
| --- | --- |
| Title | Mr |
| Name | Alexander Lacheta |
| Position | Area Manager APAC |
| Personal E-Mail | |
| Phone / Mobile | |
| Language | English, Deutsch |
PROJECTS
| | |
| --- | --- |
| Project List | GAB Singapur Malaysia 2023 Gesundheitswirtschaft |
| Projects WebSite | |