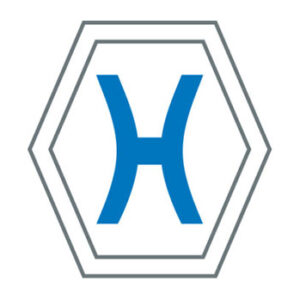 Albert Hoffmann GmbH
German companies
Summary
| | |
| --- | --- |
| Short Business Description | Production and sale of recycling plants, shredder castings and shredder components |
General information
Company profile

The Albert Hoffmann GmbH is a steel foundry and shredder manufacturer located in Eschweiler for 100 years and run by the fourth generation of the family, founded 1917.
We all stand for the following:
*Experience
* Sustainability
*Success
*Contacts
*Continuity
*Versatility
At Albert Hoffmann GmbH our customers' designers find contacts who will jointly find solutions for their complex requirements. In this context, we can offer our know-how of more than 100 years. Something quite unparalleled is that we perform all necessary tasks in-house. Simulation and consultancy with the latest know-how, model construction, more than 80 different steel casting qualities, highest material expertise by our own heat treatment and tempering, finishing with large and modern machinery for short distances.

Products & Services

Since the early 70s Albert Hoffmann GmbH has been dealing with shredder systems and now we offer a comprehensive portfolio for the recycling industry, from single units to turn-key processing plants.

Our delivery program comprises licker-ins, shredder systems, hammer mills, electrical scrap shredders, rotors, wear-resistant casts, as well as all the various assemblies for the shredder system, such as materials handling, air and sorting technology. Our delivery program also includes granulators for the recycling of copper fractions, cables, SLF or aluminum. We would like to emphasize that we can offer optimized products in the field of rotors and wear-resistant cast for all renowned manufacturers. Our worldwide service rounds off our delivery program.

We are also the right contact in the following industries & products:
* Building material machinery
* Mining
* Pumps
* Sand and gravel
* Cement industry

References and export activities

Worldwide export, e.g. to the Netherlands, Austria, Norway, Italy, Japan and the USA.

Target group

Shredder and recycling plant operators, recycling sites

Competitive advantages

We perform all necessary tasks in-house: from model making through heat treatment to finial processing and materials testing.
And patent shredder components, such as inclined back wall or L-shaped side liners.

Ideal Business Partners

Who are considering or have purchased a shredder plant and have it fitted with our wear and spare parts and repaired and maintained by our service team.
Company information
| | |
| --- | --- |
| Company name | Albert Hoffmann GmbH |
| Street | Bergrather Straße 66-70 |
| Zip code | 52249 |
| City | Eschweiler |
| Country | Deutschland |
| Internet / Website | |
Contact person
| | |
| --- | --- |
| Title | Mr |
| Name | Frank Hoof |
| Position | Sales manager |
| Personal E-Mail | |
| Phone / Mobile | |
| Language | English, Deutsch |
PROJECTS
| | |
| --- | --- |
| Project List | GAB Thailand 2023 Abfallwirtschaft |
| Projects WebSite | |