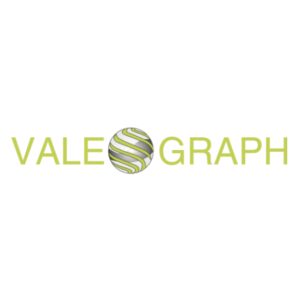 VALEOGRAPH Deutschland GmbH
German companies
Summary
| | |
| --- | --- |
| Short Business Description | Producer of a new biophysical analysis device that detects the patient´s reactions allowing an accurate representation of the health state. |
General information
Company profile

VALEOGRAPH Deutschland GmbH was founded in the year
2014 by Dr. Reinhard Pelzer and Ali Diboglu with the aim of
making the maintenance of health a bit easier. The health care
systems around the world are very different, but one is the
same: health care is becoming increasingly important. We
would like to take this fact as a VALEOGRAPH team into
account with our technology, our performance and our offer
and not only simplify prevention, but also make it more costeffective
and more targeted. For the benefit of the patients.

Products & Services

With a VALEOGRAPH health analysis you will get a detailed
and reliable overview of your body's health in a short time. You
can recognize the illnesses and functional disorders that have
not been noticed so far at an early stage so that, if necessary,
further medical measures can be initiated immediately and
therapies can be defined in a targeted manner. An advantage
that gives your health the decisive edge.
In addition we offer a wide range of self-made nutritional
supplements (powders, drinks and bars), vitamin and mineral
supplements as well as products to strengthen the immune
system and formula diets. In this way, we purposefully
compensate for malnutrition, e.g. For seniors and athletes, but
also allow for the reduction of supply gaps.

References and export activities

We already have excellent contacts in the healthcare market
through international networks. In previous projects, we are
subject to secrecy, but we can mention that we are in the
context of the Prevention Act in the fitness industry, in the hotel
and wellness sector and in complementary medicine. In
addition, we were already able to implement successful
projects across national borders in the basic medical care of
emerging economies.

Target group

Our goal is to change the healthcare market by simplifying
prevention. The VALOEGRAPH examination unit offers a
technique that enables comprehensive examination results.
We are looking for distribution partners or intermediaries with
experience in the health market as well as investors who
would like to enter the health market.

Competitive advantages

VALEOGRAPH is a unique, medical, physical examination
device that analyses your health status within a short time
without interfering with the body's functions. Based on the test
result we serve an individual, targeted health and nutrition
counseling.
Company information
| | |
| --- | --- |
| Company name | VALEOGRAPH Deutschland GmbH |
| Street | Gänsemarkt 7a |
| Zip code | 32052 |
| City | Herford |
| Country | Germany |
| Internet / Website | |
Contact person
| | |
| --- | --- |
| Title | Mr |
| Name | Ali Diboglu |
| Position | Geschäftsführer |
| Personal E-Mail | |
| Phone / Mobile | |
| Language | English, Deutsch, Italiano |
PROJECTS
| | |
| --- | --- |
| Project List | GAB Italien 2022 Gesundheitswirtschaft |
| Projects WebSite | |