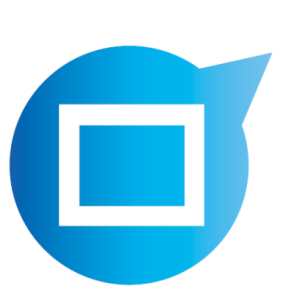 Trustner GmbH
German companies
Summary
| | |
| --- | --- |
| Short Business Description | Developer of security software and platforms for smart services specifically designed for the healthcare industry. |
General information
Company profile

Trustner GmbH is a medium-sized company based in Tübingen, Germany. The company was created in 2012 from a business branch of careon GmbH, which was founded in 2000. In 2018, the two companies careon (inventor of the electronic health record) and Trustner were finally merged. Under the joint company name Trustner GmbH, the company now develops software for health insurance companies and offers secure internet services for the Healthcare, Professional Services and Enterprise business areas. In this way, the company wants to make security on the internet available to everyone and, in particular, actively promote the digitalisation of the healthcare sector.

Products & Services

Our range of services includes the development and operation of secure, intelligent eHealth solutions that enable the import, provision and processing of sensitive data. Our smart service platform enables convenient and data-protection-compliant communication between all players in the health care system – from health insurance companies to hospitals and physicians in private practice to individual patients – and can be connected to existing clinical systems (HIS) and data centres, medical devices (IoT) and health records.

The Trustner product portfolio includes:

– Trustner Messenger: encrypted, privacy-compliant communication platform for the simple and secure exchange of sensitive data.

– Picama Managed Care: secure, flexible platform for health and patient coaching, case management and other care programmes

– Picama DMP: software for health insurance companies for process support for the implementation of structured treatment programmes (DMP) according to § 137f SGB V (German Social Code)

References and export activities

Our internet services are used by health insurance companies (such as the KKH), hospitals (such as the University Hospital of Tübingen and the Paul-Lechler Hospital for Tropical Diseases) and physicians.

Target group

Hospitals

Health insurance

Care facilities

Physicians

Pharmacists' associations

Competitive advantages

Compliance with current security requirements and DSGVO guidelines
Strong encryption technologies
Software development and hosting in Germany

Ideal Business Partners

We are interested in partners who have an established position in healthcare or other industries with high data protection requirements and who are looking for a specialist in secure digital exchange to complement their product portfolio.
Company information
| | |
| --- | --- |
| Company name | Trustner GmbH |
| Street | Österbergstraße 9 |
| Zip code | 72074 |
| City | Tübingen |
| Country | Germany |
| Internet / Website | |
Contact person
| | |
| --- | --- |
| Title | Mr |
| Name | Simon Landwehr |
| Position | Head of Development |
| Personal E-Mail | |
| Phone / Mobile | |
| Language | English, Deutsch |
PROJECTS
| | |
| --- | --- |
| Project List | GAB Italien 2022 Gesundheitswirtschaft |
| Projects WebSite | |