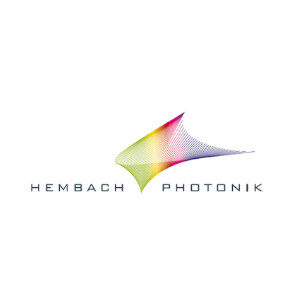 Hembach Photonik GmbH
German companies
Summary
| | |
| --- | --- |
| Short Business Description | Hembach Photonik: Your partner for the development and analysis of optical systems and developer of RayJack ONE® |
General information
Company profile

Hembach Photonik GmbH is an engineering partner for the development of illumination, sensor and imaging optical systems and supports customers with optical design and analysis services, optical software, and training. We are leading European supplier for stray light analysis located in Schwabach near Nuremberg, Germany.
Our main software product is RayJack ONE®, a multi-purpose non-sequential ray-tracer developed by Hembach Photonik and funded by the European Space Agency. It is a full-fledged optical design and analysis tool and offers cutting-edge algorithms for radiometric calculations and stray-light simulations, as well as an unparalleled toolbox for optical analysis.

Products & Services

• Engineering Services, with a strong focus on stray light analysis.
• RayJack ONE®: multi-purpose non-sequential ray-tracer. Especially suited for design and analysis of non-imaging optics (illumination and sensor systems, stray light). Implements novel techniques for radiometric calculations and stray-light simulations, and an unprecedented tool-set for optical analysis. A Python-based intuitive scripting environment offers maximum flexibility and control over simulations.
• Distributor of SYNOPSYS™: a powerful lens-design software for the full chain of the lens-design process (created by Optical Systems Design, LLC (USA))

References and export activities

-Our Software is sold worldwide.China,Europe &US being the strongest markets
-Engineering services:so far mostly Europe&North America,with plans to expand
-Customers typically cannot be disclosed due to NDAs
-Engineering:stray light analyses for major space missions such as Copernicus (Sentinel 3,4,and5), Meteosat 3rd Generation, BepiColombo, JUICE.
-Software: European Space Agency; further references currently in negotiation

Target group

• High technology industry with strong R&D in optics, especially: space, defense, automotive, biomedical and related
• Customers with applications in optical sensors, illumination, light scattering.
• Optical designers and engineers
• Academic research

Competitive advantages

• Unique combination in engineering know-how in combination with software. We offer consulting services, optical software or both.
• Leading supplier for stray light analysis with > 20 years of experience.
• Through its novel algorithms and the versatility of the Python interface, RayJack ONE® is a better alternative to other optical analysis tools, particularly for non-standard optical systems and simulations tasks.

Ideal Business Partners

Companies, research institutes, and individual optical engineers with challenging optical simulation tasks, including, but not limited, to the following application fields:
space, defense, optical sensors, bio-medical.
Company information
| | |
| --- | --- |
| Company name | Hembach Photonik GmbH |
| Street | Wiesenstraße 3B |
| Zip code | 91126 |
| City | Schwabach |
| Country | Germany |
| Internet / Website | |
Contact person
| | |
| --- | --- |
| Title | Dr. |
| Name | Bernhard Michel |
| Position | Managing Director |
| Personal E-Mail | |
| Phone / Mobile | |
| Language | English, Deutsch |
PROJECTS
| | |
| --- | --- |
| Project List | GAB Israel 2023 Photonik |
| Projects WebSite | |