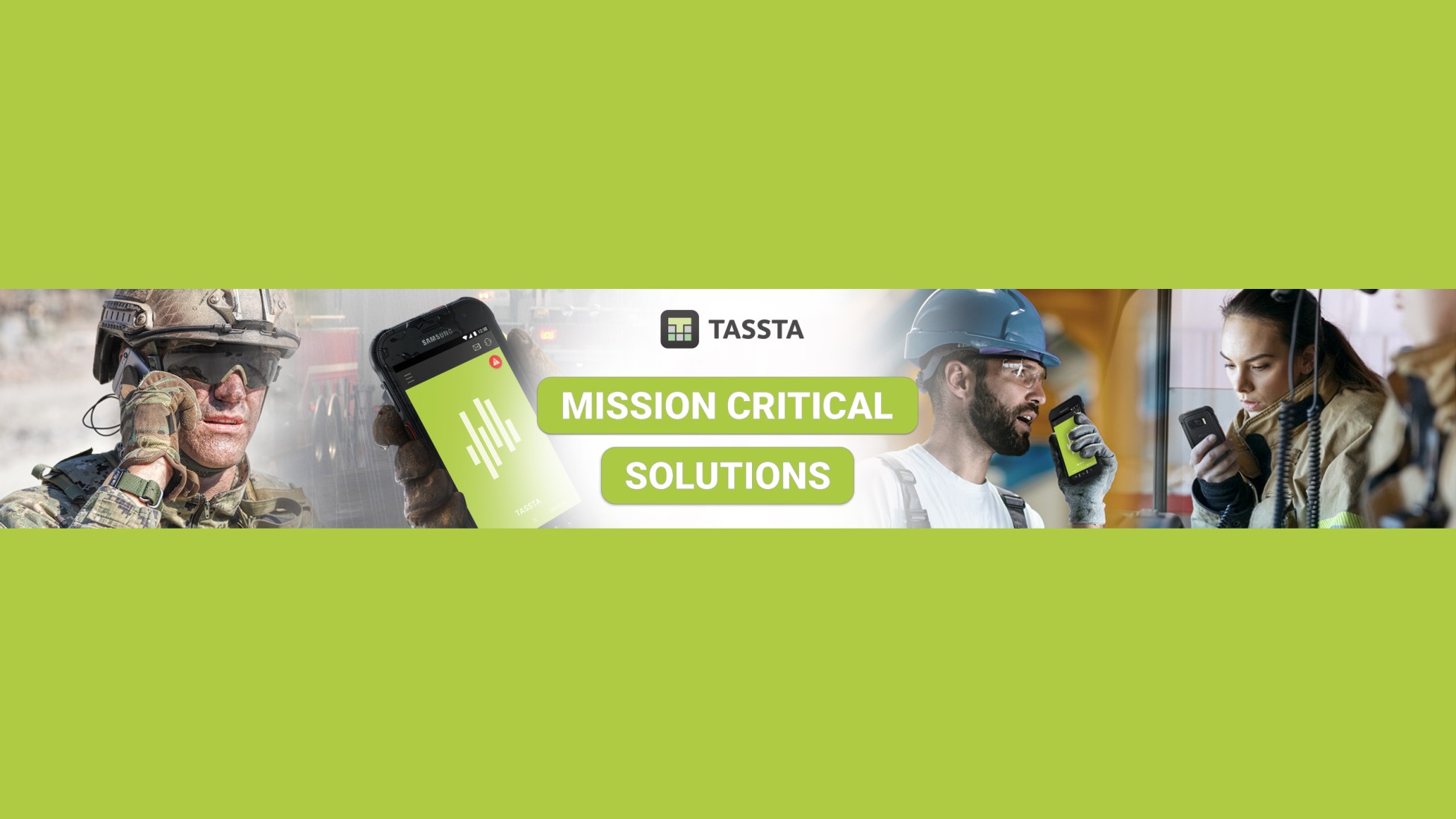 TASSTA GmbH
German companies
Summary
| | |
| --- | --- |
| Short Business Description | Professional applications for communication over broadband networks. |
General information
Company profile

TASSTA is a software development company providing mission-critical PTT solutions and operating in the market for more than 15 years and with over 70 partners around the globe, supporting end-users with the most innovative PTT solution for communication over broadband networks.

Our solutions are running on smartphones, tablets and also desktop PCs which is meeting all requirements in respect of communication, organization and security.

With customer requirements at the center of our business, we are willing to offer a customizable solution to increase customer satisfaction. Our value proposition is: If you can think it, we can do it.

Products & Services

TASSTA mission-critical solution comply with all the high-performance critical communication requirements (ETSI 3GPP) and incorporates added value services that are essential to professional users such as: Real-time Video ( TASSTA T.Flex application is FirstNet certified), Lone Worker Protection (passed the German DGUV Test, receiving the GS-certification), Task Management, Indoor localization, GPS Location and many more.

TASSTAs systems consist of different types of components:

T.LION – powerful and scalable communication server, the heart of the TASSTA communication network

T.COMMANDER – a centralized control panel for configuring and managing TASSTA solutions

T.RECORDER – TASSTA software solution for secure recording and replay of voice and data communications

T.FLEX – application for always-on PTT operation, Messaging, Status Messages, Voice Recording, and GPS Location Management.

T.RODON – Command and Control center desktop solution

T.BRIDGE – solution to integrate TASSTA with any professional mobile radio network.

References and export activities

Indonesian Police

Singapore Ministry of Defence

Thailand King Chulalongkorn Hospital

Neste Oil

Veolia

Singtel Push-To-Talk application partner

Target group

Government Agencies (Police, Army, Airports, Ports)

System Integrators

Telecom Operators

Infrastructures (Transportation)

Oil & Gas

Competitive advantages

After successfully participating in all the 3GPP MCX Plugtests, TASSTA is one of the first ones who launched a separate MCX environment that fully complies with 3GPP standards that makes important sense for government organizations.

TASSTA combines all the advantages of traditional mobile radio, and all modern smartphones have to offer. Being always at the cutting edge of mission-critical solution development, TASSTA offers a product that is unrivaled by competitors.
Company information
| | |
| --- | --- |
| Company name | TASSTA GmbH |
| Street | Boedekerstrasse 56 |
| Zip code | 30161 |
| City | Hannover |
| Country | Germany |
| Internet / Website | |
Contact person
| | |
| --- | --- |
| Title | Mr |
| Name | Kaveh Hosseinzadeh |
| Personal E-Mail | |
| Phone / Mobile | |
| Language | English, Deutsch |