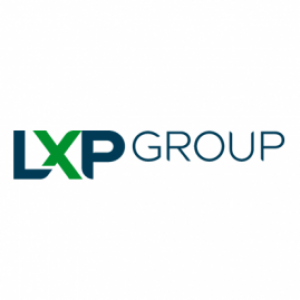 LXp Group GmbH
German companies
Summary
| | |
| --- | --- |
| Short Business Description | Economic fractionation of wooden biomass to cellulose and lignin, which can be processed to high value chemicals |
General information
Company profile

The LXP Group, founded in 2012 is a VC-funded start-up company with headquarter in Teltow near Berlin and the pilot plant in Straubing (Bavaria), and is focused on the development of a digestion process for the utilization of wooden biomass (2G biomass). With over 49 patents bundled in three patent families, the LXP Group is the only company worldwide that can break down lignified biomass into its chemical components and thus make it usable to produce biomethane, bioethanol and biochemicals.

Products & Services

The LX-Process is a key technological advancement that will pave the way for the broad use of 2G biomass in biogas plants and bio-refineries. In addition to the enormous increase in feedstock flexibility and reduction of required acre for 1G feedstock the technology allows a substantial increase in yields.

In a nutshell, the LX-Technology is a chemical pre-treatment at ambient pressure and low temperatures (<80°C), ideal for using waste heat, followed by precipitation of the carbohydrates and lignin and separation / filtration of each component. These rather benign processing conditions not only reduce capex but also enable the extraction of "natural" lignin.

With the LXP plant, customers can harness 2G raw materilas and implement them in their value chain.

Target group

Biogas plant operator

Sugar cane plantations

Palm oil mills

Biomethanol producer

Competitive advantages

Due to the patents of the LX Group, we are the only company in the world that can break down the unused 2G raw materials and thus make them usable for biomethane and bioethanol production.
Company information
| | |
| --- | --- |
| Company name | LXp Group GmbH |
| Street | Rheinstr. 3 |
| Zip code | 14513 |
| City | Teltow |
| Country | Germany |
| Internet / Website | |
Contact person
| | |
| --- | --- |
| Title | Mr |
| Name | Zino Soyka |
| Personal E-Mail | |
| Phone / Mobile | |
| Language | English, Deutsch |
PROJECTS
| | |
| --- | --- |
| Project List | GAB Malaysia 2021 Abfallwirtschaft |
| Projects WebSite | |