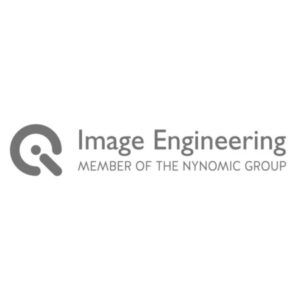 Image Engineering GmbH & Co. KG
German companies
Summary
| | |
| --- | --- |
| Short Business Description | Develop test charts, illumination, measurement, and analysis tools for testing the image quality performance of camera and sensor systems. |
General information
Company profile

Founded in 1995, Image Engineering is the world's leading manufacturer of image quality test equipment. Our test charts, analysis software, measurement, and illumination devices provide companies with the means to more accurately test and evaluate the image quality of their camera and sensor systems.

Over the years, we have expanded into numerous industries, including photography, mobile phone, automotive and ADAS systems, security, broadcast, machine vision, medical/endoscopy, and scanner and archiving. Almost any company that relies on high-quality imaging can use and benefit from our wide range of solutions.

Image Engineering is also home to one of the largest independent test labs in the world. Recently redesigned at our new business location in Kerpen, our test lab adheres to (when possible) ISO and other international standards to objectively test and evaluate cameras from any industry.

Contact us for consultation and our options for solution customization.

Products & Services

We offer over 250+ test charts for measuring the most vital image quality factors, including resolution, texture loss, color, distortion, flare, dynamic range, noise, and low light.

Our illumination devices are powered by advanced iQ-LED technology, providing spectrally tunable light sources for camera calibration and characterization. Our Vega light source is powered by DC technology to measure cameras with extremely short exposure times. Many of these devices can be incorporated into production lines.

Our GEOCAL device uses a beam-expanded laser for geometric camera calibration, and we also offer timing measurement and temperature-controlled devices for camera testing. The iQ-Analyzer-X software, built entirely on C++, is one of the market's most advanced image evaluation software.

For over 20 years, we have operated one of the world's largest independent test labs. We test camera and sensor systems using the latest ISO and other international standards.

References and export activities

We export our products and solutions to companies around the world. Two subsidiaries and a network of resellers support us in the USA, China, and 7+ other countries worldwide.

Target group

Our customers are manufacturers that develop high-performance camera or sensor systems. We work with companies from industries including automotive, security, machine vision, mobile phone, broadcast, medical/endoscopy, traditional photography, and scanner/archiving. We also provide our products to universities and other research institutions.

Competitive advantages

We provide the full scope of image quality testing, from initial consultation and design to implementation and maintenance support. We have solutions for each step in the process and can help you design a custom solution for those with unique requirements. We also offer automated solutions for test labs, and many of our products can be implemented into production lines for more efficient calibration and characterization.

Ideal Business Partners

We aim to connect with potential companies and universities in Israel who could benefit from our advanced image quality solutions.
Company information
| | |
| --- | --- |
| Company name | Image Engineering GmbH & Co. KG |
| Street | Im Gleisdreieck 5 |
| Zip code | 50169 |
| City | Kerpen |
| Country | Germany |
| Internet / Website | |
Contact person
| | |
| --- | --- |
| Title | Mr |
| Name | Alexander Zehnpfennig |
| Position | Head of Sales |
| Personal E-Mail | |
| Language | English, Deutsch |
PROJECTS
| | |
| --- | --- |
| Project List | GAB Israel 2023 Photonik |
| Projects WebSite | |