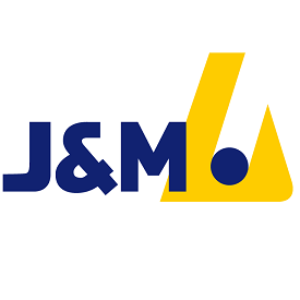 J&M Analytik AG
German companies
Summary
| | |
| --- | --- |
| Short Business Description | J&M is a pioneer in fiber optic spectroscopy from UV to NIR and offers customized analytical solutions from lab to process |
General information
Company profile

J&M Analytik AG is based in Essingen, 80 km east of Stuttgart. Since its founding in 1987, J&M has been considered a pioneer in fiber-optic UV/VIS and NIR spectroscopy, offering high-quality products and analytical systems for laboratory and process analysis in this field.
In 2016, J&M Analytik AG joined THE PHARMA TEST GROUP as its third member company. In this partnership, J&M has grown with a clear focus on the development and production of UV/VIS and NIR spectrometers and fiber optic accessories for OEM customers worldwide. In particular, the development of multi-wavelength and multi-channel UV detectors with integrated fieldbus communication (e.g. Profibus, Ethernet IP) opens up new possibilities for integrating analytical instruments into process applications. Typical applications are the monitoring of cleaning, drying and mixing processes as well as the determination of the concentration of ingredients in powders or liquids.

Products & Services

Instruments and Software
TIDAS fiber optic diode array spectrometer systems and accessories for lab and process applications based on UV/VIS, NIR, Raman and LIF technology.
TIDASDAQ software for instrument control, data visualization and evaluation. Customizable via scripting and integration to process applications by standard process interfaces (e.g. OPC, Modbus, etc.). Well documented instrument device drivers for OEM applications and system integration.
Development/Integration
Technical support for integration and adaptation of components to customer-specific applications. Wide range of accessories and process interfaces, both contact and non-contact. Flexibility through fiber optics. Development support for OEM products.
Services
Installation, qualification, validation and calibration services. Preventative maintenance and Re-certification of standards. Customer training and consulting.

References and export activities

Worldwide export of analytical systems and OEM components via the PHARMA TEST GROUP distribution and sales network to customers in the pharmaceutical, chemical and biotechnology industries (such as Bayer, Roche, Sartorius, Asahi Kasei Bioprocess, etc.).

Target group

Users and decision makers in process analytics as well as system integrators in the fields of UV/VIS, NIR and fluorescence applications with photometer/spectrometer or applications in chromatography, bioprocess (upstream/downstream), drug determination, colorimetry, coating thickness measurement, materials research, forensics etc.

Competitive advantages

Many years of experience in consulting, development and application of fiber optic spectroscopy, especially in the deep UV. Wide range of existing solutions for process and laboratory applications as well as customized adaptations and components for integration into customer equipment (OEM). Large network of sales, service and development partners worldwide.

Ideal Business Partners

Anyone looking for a reliable partner for the development/application of systems and components in the field of UV/VIS/NIR spectroscopy.
Company information
| | |
| --- | --- |
| Company name | J&M Analytik AG |
| Street | Willy-Messerschmitt-Str. 8 |
| Zip code | 73457 |
| City | Essingen |
| Country | Germany |
| Internet / Website | |
Contact person
| | |
| --- | --- |
| Title | Mr |
| Name | Harald Nitsche |
| Position | Business Development / OEM |
| Personal E-Mail | |
| Phone / Mobile | |
| Language | English, Deutsch |
PROJECTS
| | |
| --- | --- |
| Project List | GAB USA 2022 Photonik |
| Projects WebSite | |